ABOUT ERIN L. MCCREARY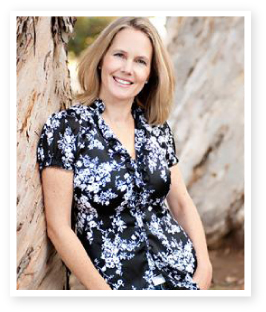 My estate planning practice is focused on helping you have peace of mind that what is truly the most important aspect of your life (i.e., your children and loved ones) will be well taken care of in the event that the unthinkable happens to you.
I determined early on that the typical estate planning practice of a "one-size-fits-all mentality" is far too limited and short sighted. I believe that estate planning should not be merely about document preparation but about educating you on how to own your assets and make sure that your estate plan works throughout your whole lifetime.
I am a member of Wealth Counsel, a nationally recognized organization of estate planning attorneys, aimed at providing the support and tools needed to better serve you. Locally,
I am a member of the San Diego County Bar Association and California Bar Association.
I earned my Bachelors of Science degrees in Aerospace Engineering and Applied Mathematics from San Diego State University. I earned my law degree from California Western School of Law and my advanced law degree in taxation (L.L.M. in Taxation) from the University of San Diego.
I am one of the few women in San Diego County to be certified by the California Board of Legal Specialization as a Taxation Law Specialist. Because of this, I can address the myriad of tax rules that may apply to your estate as it grows over the course of your lifetime.
I worked for several years in the trust administration group for one of the leading national
corporate fiduciaries. I gained extensive experience integrating fiduciary knowledge, wealth and estate planning, and investment knowledge. If you are considering using a corporate fiduciary to act as trustee of your trust (either now or in the future), then I can help you understand the full range of services offered by the institutional fiduciaries.
I am routinely asked to speak at a variety of venues for both the general public and legal professionals. Most recently I have spoken on the following topics:
"Revocable Trusts"
"Charitable Giving"
"Trustees Duties and Responsibilities"
"Protecting Loved Ones from Financial Abuse"
"Estate Planning: What You Need to Know about Your Parents' Estate Plan"
"What Your Children Need to Know about Your Estate Plan"
"Estate Planning Basics"
I have been designated as an Expert Witness in a family law trial on issues dealing with a Charitable Remainder Trust.
I reside in Carlsbad with my husband, Jim, our three children, Bonnie, Brynn and Barrett, and our little dog, Miley. I am actively involved in the community through civic and networking groups, including being a member of the University of San Diego Planned Giving Professional Partners Council and Scripps Health Gift Planning Advisory Board.
To learn more about the other attorneys and practice areas at Rowe Mullen LLP go to
About Rowe Mullen LLP.